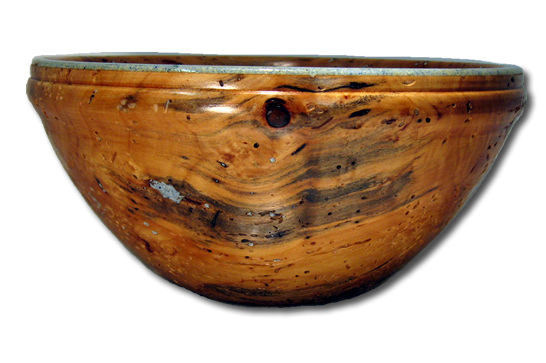 Piece #232 – Unknown Wood – 11″ dia x 5.5″ – SOLD
I don't know what this wood is. It came from Ben's wood cache. It was very old and quite dry. When I turned it a real fine, baby powder like, dust came out of the tiny worm holes.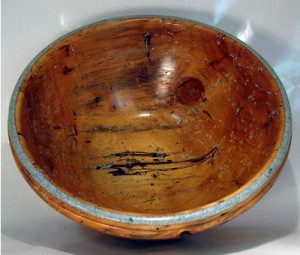 I used InLace to make the rim and highlight some of the worm holes, which there are many.