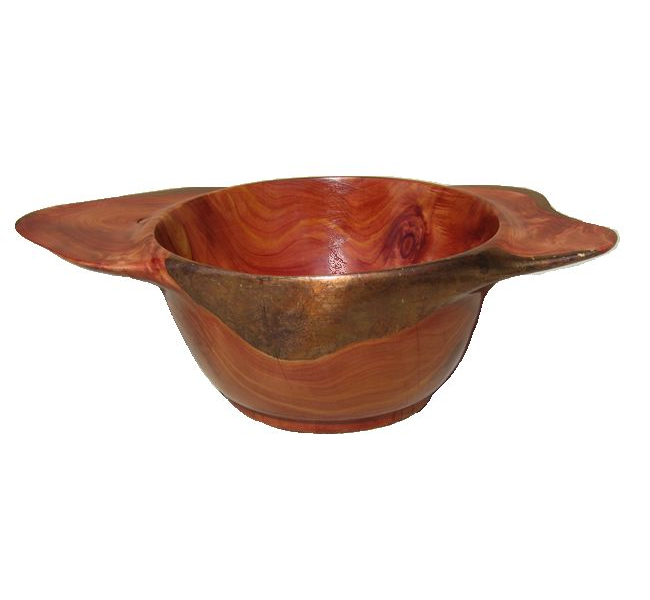 Sold.
This bowl is about four inches deep and 12 inches across at it's widest point. It retains the natural edge as it appeared in nature.
I applied copper leaf along some of the edges as a contrast to the wood. I then applied a patina using sodium sulfide to age  the copper.
I finished this cedar bowl with Salad Bowl finish from Woodcraft.