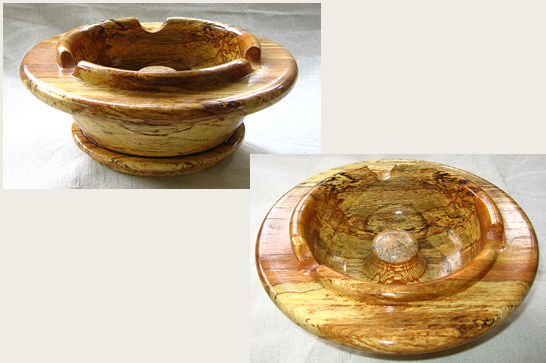 Piece #104 – Spalted Oak – 9″ diam by 4″ tall – sold
This beautiful piece of Oak was spalted using my beer and Miracle Grow cooking sauce. There is a stone mounted in the center that matches the wood perfectly. The stone is there to stub out your burning stogie and not damage the wood. A great gift for that special someone who appreciates a good cigar.
Check out this lidded box made from the same piece of wood. It is perfect for your lighters, cutters, matches and other smoking paraphernalia.