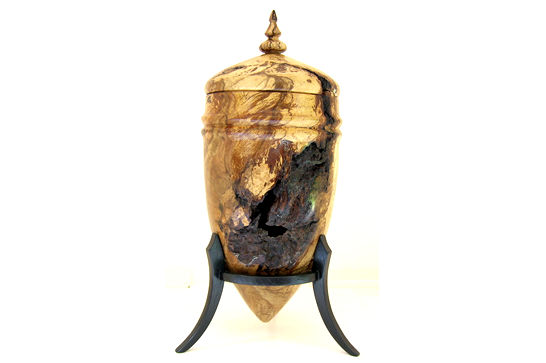 Piece #295 – Spalted Oak – 5″ x 13″ – SOLD
Well, one of my favorite pieces is gone. Sold it to a couple in our Tallahassee Art Show. They bought two pieces.
I just love this piece. When I saw the natural bark inclusion I knew just what I wanted to feature and how. It was challenging and it turned out great. I used my spalting process to produce the great character in this sculpture.