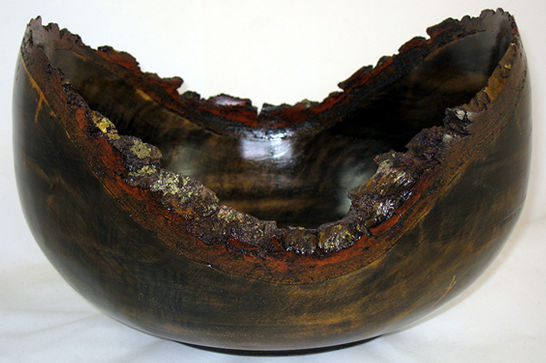 Piece #435 – Ash – 10″ by 6″ – SOLD
I like natural edge bowls with lots of figure (character). However, this Ash bowl had lots of character but not the kind that looks good. OK. What to do.
At the time I'm making new portable shelves for the art shows planned for this year. They are made from cheap rough cut poplar that I plan to ebonize with the iron water and tannis technique. Why not try it on this bowl?
Turned out pretty darned good. I'm a genius, and modest too.