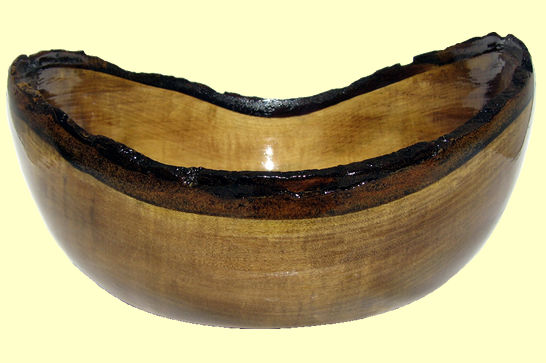 Piece #181 – Southern Magnolia – 14″ dia by 7″ tall – Sold
Sold this bowl on June 4th at the Lenoir City Arts and Crafts Festival.
This stunning bo
wl is made from a Magnolia Tree that was cut down about three blocks from my home in Knoxville. The power company was trimming trees and this tree was due. However, the owner said "Just cut it down."
I was passing by in my pickup truck and loaded up on four huge pieces!