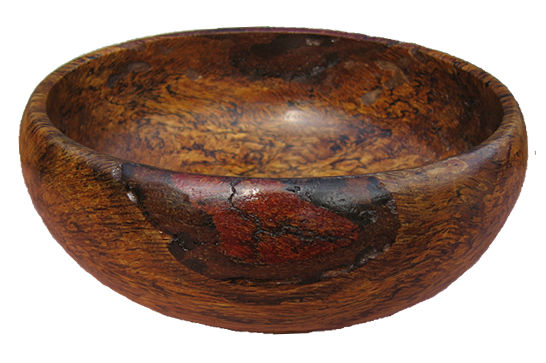 Piece #118 – Spalted Oak – 8.5″ dia x 4″ – Sold
This oak bowl is made from an Oak tree that was removed because of a worm infestation. Evidence is seen in the bottom of this piece. I also left part of the bark visible on the outside of this bowl. It all works together to make this a very interesting conversation piece. It would look great on your coffee table up at the cabin.
This bowl was a gift to our dear friends Barbra and Luther. It sets on an end table in their NC mountain top home.