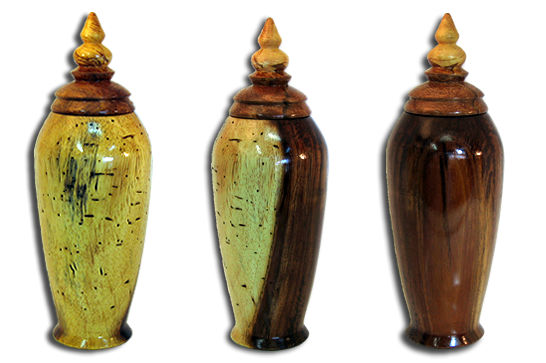 Piece #205 – Guanacaste and Maple – 5″ dia x 13″ – SOLD
This beautiful Urn is made from the Guanacaste Tree. I made it so that half is the heart wood (dark) and half is the sap wood (light). This wood is really rare. I don't think I have ever seen anything else made from this wood. It could be because it is pretty caustic. It really aggravates my allergies; makes me cough. I have to wear a face mask, open all the doors and make sure my dust collection system collects every particle. Nasty stuff.
Look at the tiny worm holes in the sap wood. However, there are none in the heart wood.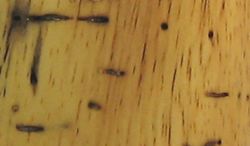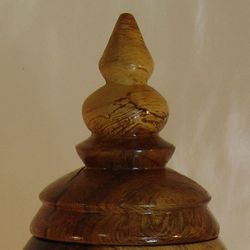 The top is spalted maple.