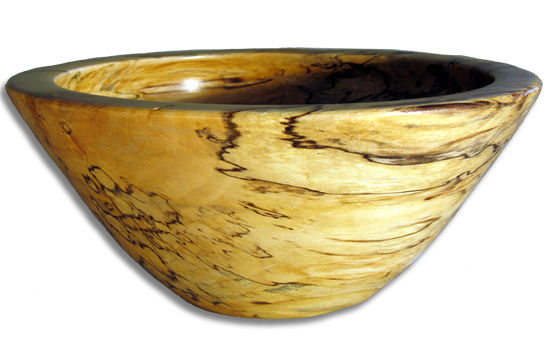 Piece #193 – Spalted Maple – 10″ dia x 4.5″ – Sold
This bowl has a wide undercut rim. That means the rim is wider and thicker than the walls of the bowl. It is made from maple that was naturally spalted while in contact with the ground for a couple of years.
Sold this bowl at the Lenoir City Arts and crafts Festival on June 5th.