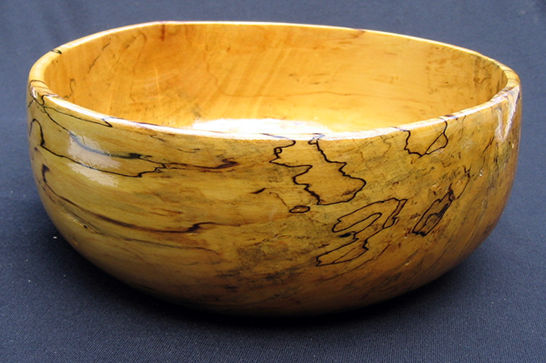 Piece # 179 – Spalted Maple – 9.5″ dia. by 4.5″ deep – Sold
This spalted maple came from my friend Kevin's back yard. It was cut down a year ago and spalted naturally. The dark lines are quite striking.
I have several pieces made from this log. (#176, #185, #188) E mail me if you want them all and I will give you a 20% discount.