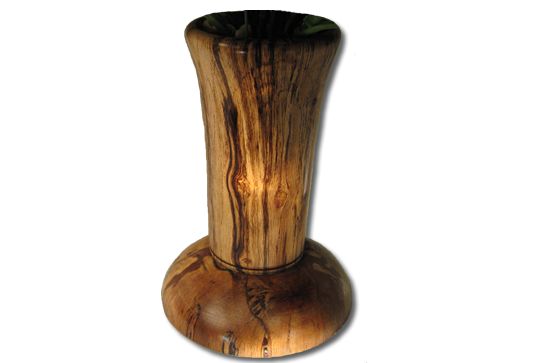 NFS
This beautiful Maple vase was born out of disaster! I was turning a larger vessel and my fingernail gouge caught hold of a knot edge. BAM! I had been working on this piece for a long time and had some time invested. After a few choice curse words and a respectable amount of lamenting I examined the pieces and this phoenix was born.
The spalted maple figure in this vase is quite striking. The base is 5 inches in diameter and the body is 8 inches tall. A really nice arrangement of ferns and peacock feathers compliment the vase.
This spalted maple vase makes a great home decoration and would be an unusual wedding gift or birthday gift. Not only is it one of a kind, but it is hand crafted by a future great American master – Me.