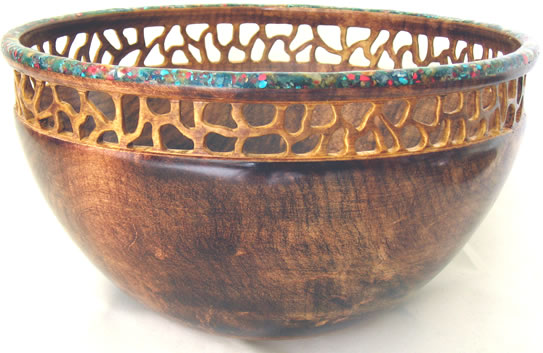 Piece #495 – Box Elder & Calcite – 12.5″ by 6.5″ – SOLD
I finally finished this piece and it is astonishing. I think my sweet wife is going to exercise her spousal right of first dibs and claim this for herself. Do you blame her?
She loves this bowl. It sat on our dinning room table for about a month and then someone bought it at our Tallahassee Art show. Now she wants me to make her a new one. I'll get right on it.