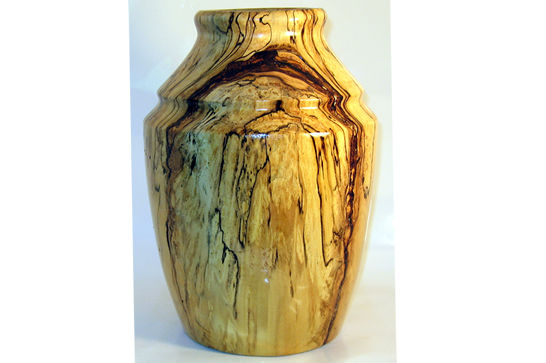 Piece # 176 – Spalted Maple – 7″ dia. by 11″ tall – Sold
The maple for this piece came from my friend Kevin's back yard. It spalted naturally. I cut it from the crotch in the base of the tree. The striking dark line is the outside edge where the two limbs grew together.
The fungus lines in this piece of spalted maple are quite striking. I have several pieces made from this log. (#179, #185, #188) E mail me if you want them all and I will give you a 20% discount.