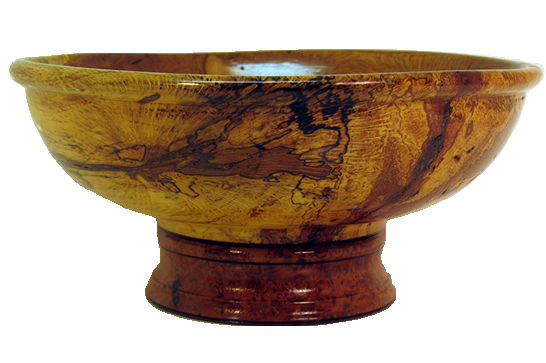 Piece #187 – Spalted Oak – 9″ dia by 4″ – SOLD
This piece was a failure that turned into a magnificent piece of eye candy. The bowl is a piece of spalted oak that I made using my secret beer spalting process. I don't know what the base is made from. I picked it up out of a box of scraps at Amazon Exotic Hardwoods in Orlando Florida.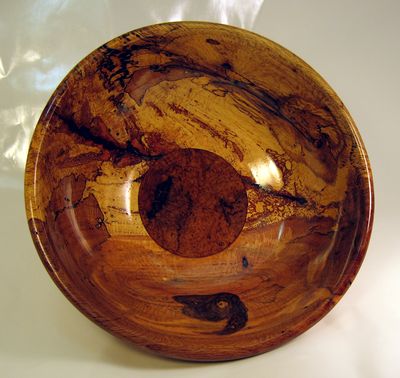 As I was cutting the tenon off of this bowl my tool dipped and the resulting catch tore the bowl off of the tenon. The result was a bowl with a hole in the bottom. "Another piece of firewood", I thought at first. But I sat it aside and started a new bowl. Several weeks later I picked it up and had an epiphany. "Why not add a pedestal?" Here it is.