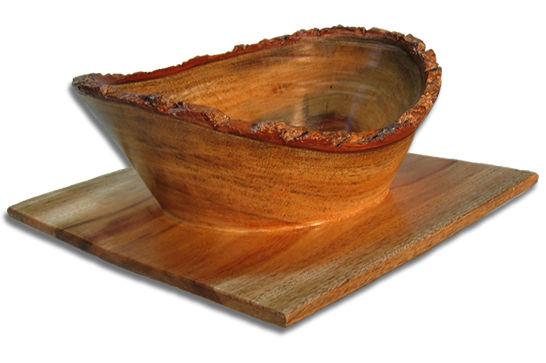 Piece #195 – Camphor – 8.5″ dia by 5″ – Sold
This natural bark edge bowl has a square wing created one third way up from the bottom.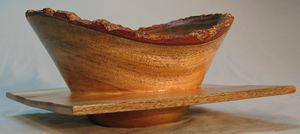 Camphor smells like Vick's Vapor Rub when it is being cut. The whole house fills up with the aroma when I turn this wood. I usually keep the doors open until it is complete.